The Rejuvenating Chemical Peel
A chemical peel is an excellent skin care treatment option for anyone who desires clearer, fresher, healthier skin. Let's review some of the basics of a chemical peel, so you know exactly what to expect when you visit for your first treatment.
For a chemical peel in Greensboro that will be a wonderful experience from start to finish, The Curated Aesthetic is the ideal destination. With a great reputation (see our 5-Star Google Review Rating) for luxurious Greensboro skincare, and a commitment to excellent client experiences, booking with The Curated Aesthetic is an easy choice.
Chemical Peels – What and Why
Any apprehension that you might have about a chemical peel treatment will be resolved once you know exactly what it is and why it is performed. A chemical peel starts with a thorough facial cleaning. Then, the chemical agent that is being used in your treatment will be applied to the skin. It's only going to be on your face for a short amount of time, and then a saline solution will be used to clean it off and complete the process. There may be a little bit of discomfort involved, but it should be limited to some minor burning or stinging sensations. It is usually described as "very minor."
So, what benefits will you see after this treatment? The list is a long one. Some of the notable advantages of a chemical peel include clearing up acne, minimizing the visibility of scars, smoothing out rough skin, and much more. Simply put, if you want to quickly improve your face's skin texture and tone and lessen the appearance of fine wrinkles, a chemical peel is an excellent treatment option.
Various Levels of Intensity
When you work with The Curated Aesthetic for a chemical peel treatment, you'll be able to pick from varying levels of intensity to customize the treatment for your needs. If you just want a quick and easy treatment for minor improvements, a superficial chemical peel will be a great choice. This version of a peel doesn't penetrate very deeply, but it is excellent for exfoliation and making your skin look fresh.
Going deeper with a more aggressive peel is an option for those who want to address bigger skin issues and come away with more dramatic results. Work together with our team to figure out what approach is going to be the right one for your peel.g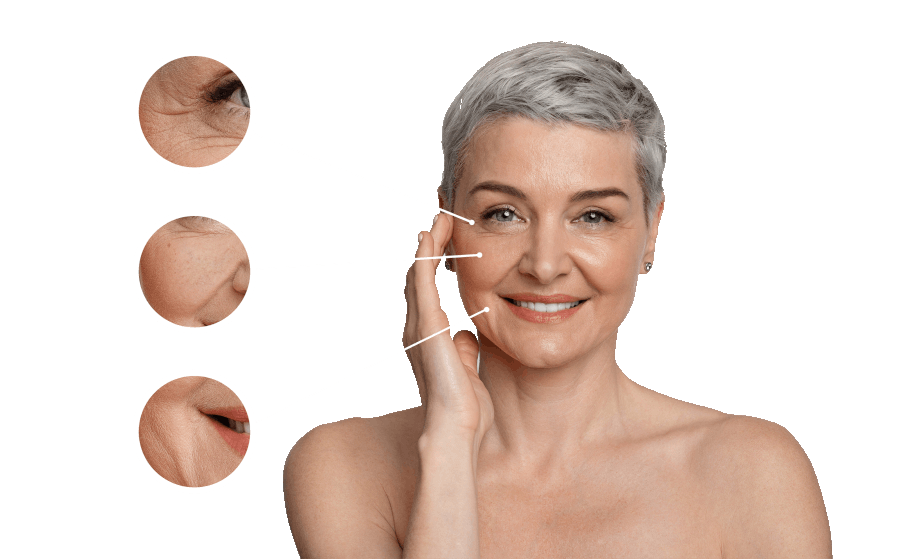 The Premier Medical Spa in Greensboro
As a medical spa serving clients from Greensboro, all over North Carolina, and the surrounding areas, The Curated Aesthetic is an excellent option for individuals wanting to improve the way they look and feel through non-surgical non-invasive cosmetic treatments. In addition to chemical peels, plenty of other services are available at this premier facility, including Botox, RF microneedling, fillers, Kybella and much more. Go ahead and schedule your chemical peel today and get started with the process to feel and look years younger.