Office Artist - Summer Savin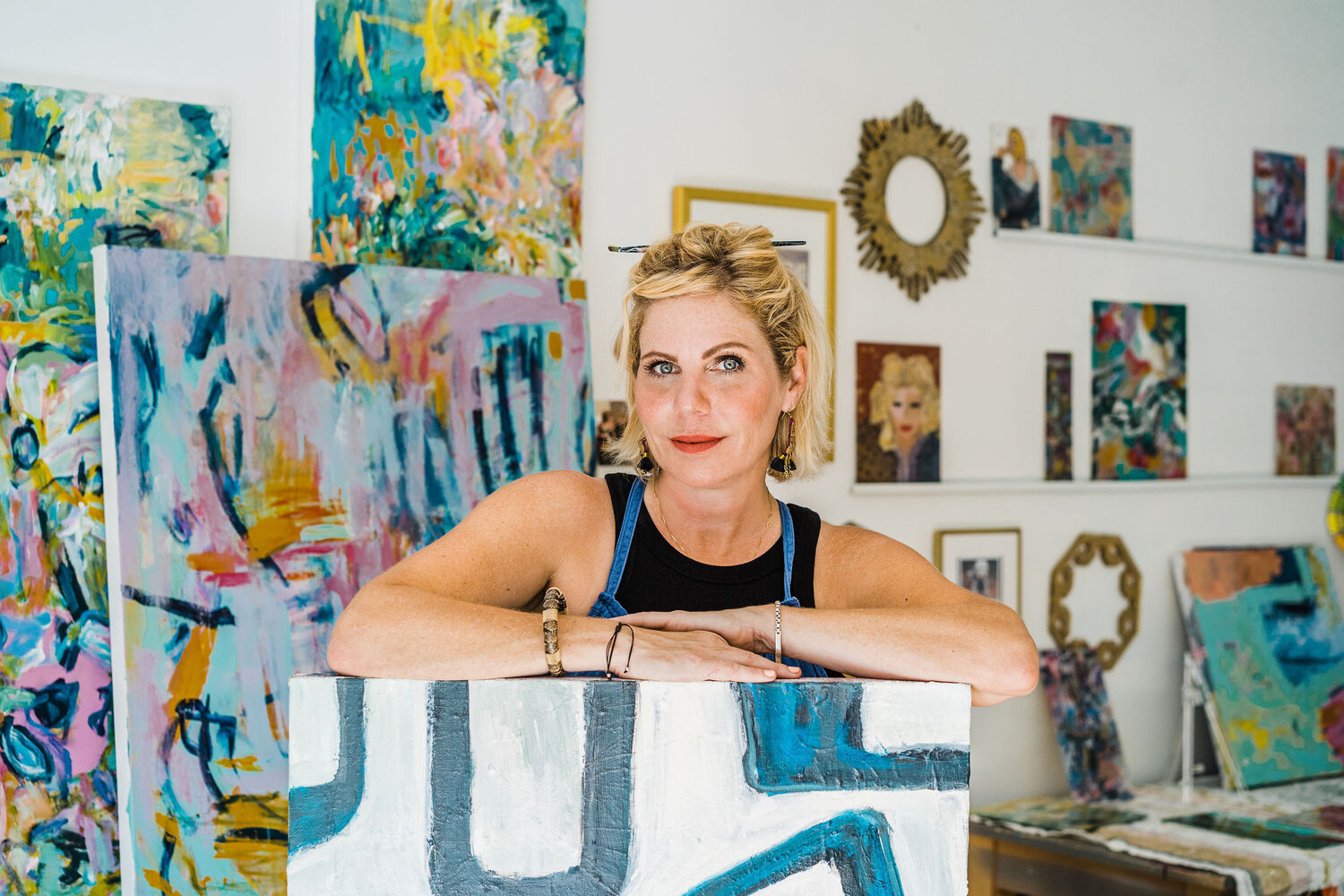 DESIGN, CREATE, STAND OUT
Today, we all want to be seen as individuals. The space we inhabit is a direct reflection of that idea. As a decorative artist for over a decade, creating custom paint finishes for designers, builders, and homeowners has become second nature. Through the years, one idea remains constant: the details of a home are just as important as the furniture that fills your space.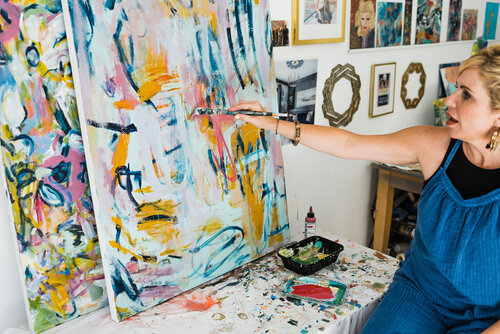 Hi, I'm Summer. I'm an artist and entrepreneur. Beginning 15 years ago as a decorative painter, I utilize my extensive product knowledge and effects of layered color on canvas and lucite. Today, my inspiration to create has evolved. I'm constantly working on my process as an artist to create new and unique ways to share these gifts with the world!
Collaborating with interior designers and clients through the years has allowed me to create a process for creating custom pieces that are reflective of your style and needs. Even if you aren't sure of where to start, I will meet and work with you to explore and develop ideas for your custom artwork.
Together, we begin with information such as size and site specifics, medium and color palette preferences to form the basis for a piece. Mood boards and inspiration pictures are encouraged to help me visualize a feeling or look that is desired by you, the client. Surrounding details in the space, such as lighting, textiles, and furniture finishes will also play a role in the finished piece.
MEDIUMS: Canvas, Lucite, Works on Paper
See my Instagram for ideas of what's possible: @STANDOUTcreativedesign
Custom Commission at Sassy Nail Spa near SouthPark.